PHARMACY AUTOMATION - INFUSION THERAPY - ONCOLOGY - NEONATOLOGY
Neomedica's vision is to supply full product solutions from the medication preparation at the pharmacy through the drug administration to the patient, all in safe, documented and controlled systems that are able to comply with the state of the art treatment and reduce exposure of medical staff to hazardous drugs.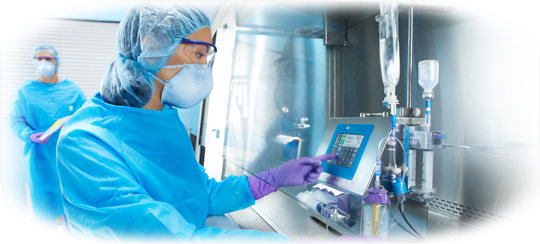 _________________________________
Neomedica helps hospital pharmacies to raise the bar in terms of safety
We cooperate with a market leader to provide automated closed systems devices and disposables
for cytostatic, antibiotic and TPN preparations
Neomedica is committed to supply the patients and medical professionals, safe and ergonomic products for IV therapy.
We promote needle-free venous access to enhance the efficiency and safety of IV delivery.
_________________________________
Neomedica specializes in products for the treatment of neonatal care.
We develop product lines that meet high standard care for critically ill neonate/ babies, providing vascular access, fluids administration and management of vital signs.